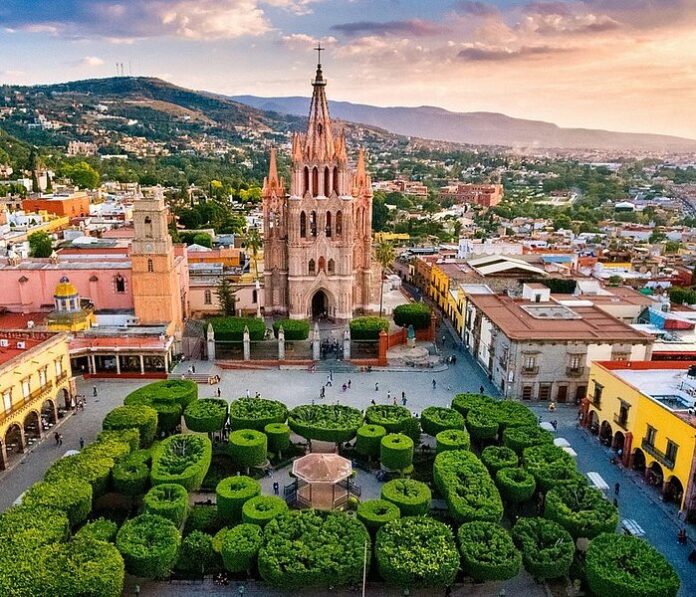 San Miguel de Allende was declared the friendliest city in the world, and you can get to know it through its particular activities
The state of Guanajuato is home to numerous municipalities that house a unique culture or that is an important part of the history of Mexico and San Miguel de Allende is one of these, which is why it was recently considered one of the "friendliest cities in the world". So, to enjoy and get to know this magical corner, we share five things you can do here.
The new recognition that San Miguel de Allende obtained was by the Condé Nast Traveler editorial, who is in charge of listing the places that offers the warmest and most familiar welcome to their visitors. Although, it is worth mentioning that it is not the only title that this Guanajuato site has received lately, but that the Reader's Choice Awards recognized San Miguel de Allende as one of the best cities in the world to visit.
And it is not for less, because this place surrounds you in its colonial and romantic atmosphere through its magnificent buildings or parks where you can take a break while savoring some typical snack from this place.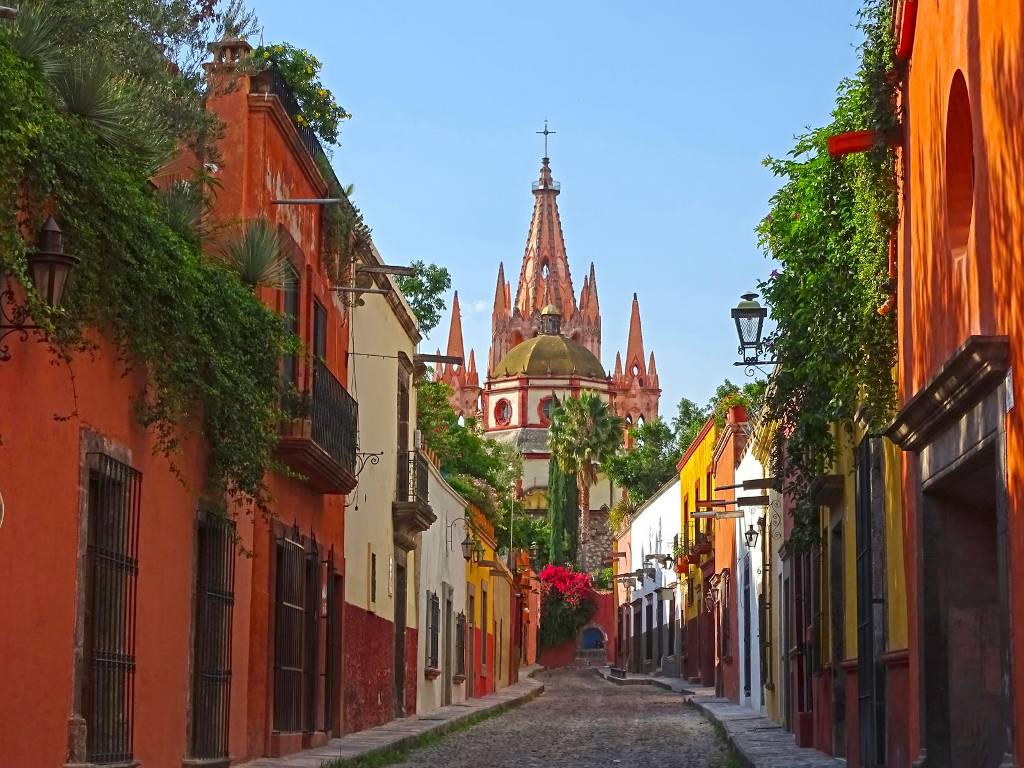 What to do in San Miguel de Allende?
San Miguel de Allende is rich in its culture and traditions, and much of this is transmitted through the activities that tourists can enjoy, either as spectators or by participating in it. So, if this will be your next vacation destination, we recommend you take a list of the things you can do in the friendliest city in the world.
Walk and admire its architecture
By itself, San Miguel de Allende transmits its magic to you thanks to its emblematic colonial architecture and its streets that turn out to be the perfect setting to take selfies and show them off through your social networks. You can even buy handcrafts in the different stalls and/or establishments there.
Visit the parish of San Miguel Arcángel
Although there has been talk of the colonial architecture of the friendliest city in the world, the parish of San Miguel Arcángel is not far behind, as it is one of its greatest attractions thanks to its beauty. Built in a neo-Gothic style with the ingenuity of the master Ceferino Gutiérrez, it became the symbol of this tourist site.
Discover the lost treasures of the Independence of Mexico
As mentioned at the beginning, Guanajuato is a key piece in the history of Mexico because it was the place where the country's independence movement began to be planned. Below that line, in San Miguel de Allende is the Casa de Allende, with neoclassical architecture, where important pieces of Independence are housed, as well as knowing the rooms where Ignacio Allende y Unzaga was born and grew up.
Enjoy its gastronomy
To truly get to know a place, you need to try its typical food. Sit in one of its restaurants or inns in San Miguel de Allende and get to know its original cuisine, have a coffee or a glass of wine while observing the magic of the friendliest city in the world.
Meet the viewpoint its unique life
San Miguel de Allende conquers the eye of every tourist who sees it as soon as they begin to walk through its streets, but they can also have an unbeatable view from its viewpoint, which is located near Paseo del Chorro. From this point, people can admire part of the religious sites that exist, as well as the Allende dam.
Source: Escapada