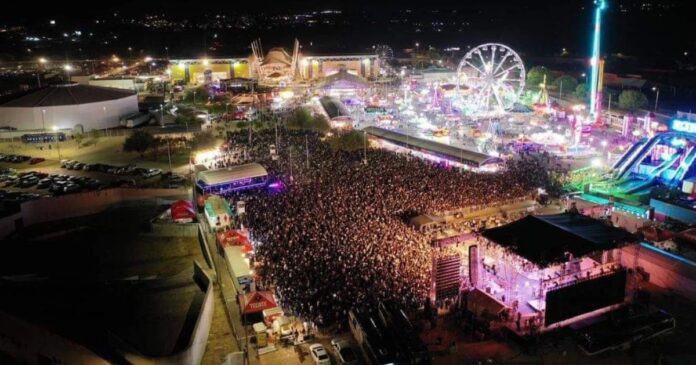 Irapuato, Guanajuato.- The expectations of the 2023 Strawberry Fair were exceeded in terms of influx of people. During the first weekend, more than 60,000 people enjoyed musical shows, circus performances, different exhibitions, mechanical rides, and a variety of cuisine.
According to data provided by the Social Communication Directorate of the Presidency, from last Friday, March 17, when the maximum city festival began, until March 20, that is, the first weekend, the forum set up as the Irapuato fairgrounds was attended more than 60 thousand people.
In this first weekend, the presentations of the musical groups "El recodo", "Invasores de Nuevo León", "Cardenales de Nuevo León" and 3 singers such as Mijares, Lazzo and Guyana performed in the town theater. And the Palenque was illuminated with the presentation of the singer María José. In addition, circus show of a international stature were carried out.
The livestock, military and SSCI, commercial and gastronomic exhibition was also held.
In support of the family economy, from Monday to Wednesday, with the access cost of 50 pesos, attendees enjoyed 30 free mechanical games.
Source: Periodico Correo