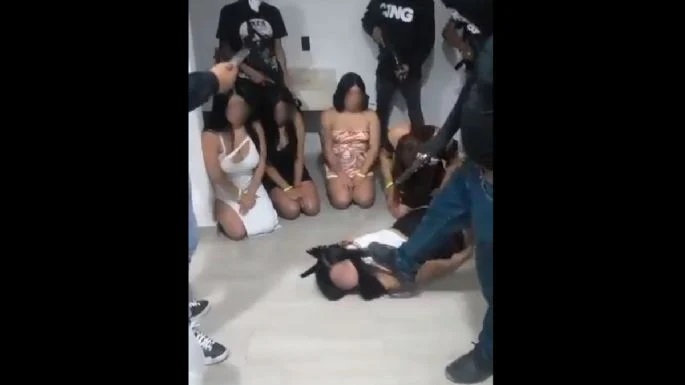 MEXICO CITY (appro).– Alleged hitmen of the Jalisco Nueva Generación Cartel (CJNG) recorded a video in which they have subjected at least five sex workers, who are demanded to pay for floor right in exchange for not being killed.
At least five men appear in the video, all hooded. Two have black sweatshirts with the CJNG initials in white and three carry assault rifles.
Another alleged hitman reads the message: "This is so you know that this escort business has an owner, CJNG, and they have to report every week. It will be controlled with a bracelet that will be delivered from us. Anyone who doesn't pay will be killed. We have them located," says a hitman.
Immediately, another hooded subject demands one of the women to lie down on the floor, while she begs: "Don't shoot me, please."
The hitman points a gun at her and then puts her boot on the young woman's shoulder.
According to Ciro Gómez Leyva's newscast on Imagen Televisión, federal authorities confirmed that the video is recent and was recorded in Guanajuato, although they said they did not know if it occurred in the city of León, as is presumed.
Source: Proceso