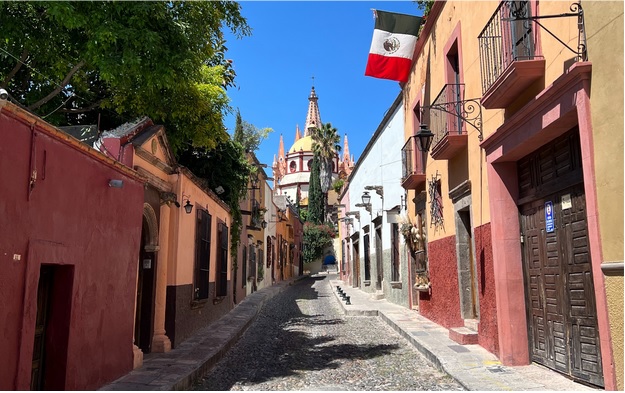 San Miguel de Allende is a charming colonial town in the state of Guanajuato, Mexico, that attracts visitors with its rich history, vibrant culture, and stunning architecture. If you are planning to visit San Miguel de Allende in December 2023, here are some tips and recommendations to make the most of your trip.
First of all, you will enjoy the pleasant weather in San Miguel de Allende in December. According to Weather and Climate, the average high temperature is 24.8 degrees Celsius and the average low temperature is 8.1 degrees Celsius. The rainfall is minimal, only 5.3 mm for the whole month, making it the driest month of the year. You can expect sunny days and clear nights, perfect for exploring the town and its surroundings.
One of the main attractions in San Miguel de Allende is the Parroquia de San Miguel Arcángel, a stunning Gothic-style church that dominates the skyline of the town. The church was built in the 17th century and later remodeled by a local artisan in the 19th century, who gave it its distinctive pink spires and arches. You can visit the church for free and admire its interior, which features paintings, sculptures, and altars. The church is located on the north side of El Jardín, the main plaza of the town.
El Jardín is another must-see spot in San Miguel de Allende. It is a lively and colorful square where you can find locals and tourists mingling, enjoying live music, street food, and performances. You can also browse the nearby shops and restaurants, or simply relax on a bench and watch the world go by. El Jardín is especially festive during December, as it hosts various events and celebrations for Christmas and New Year's Eve.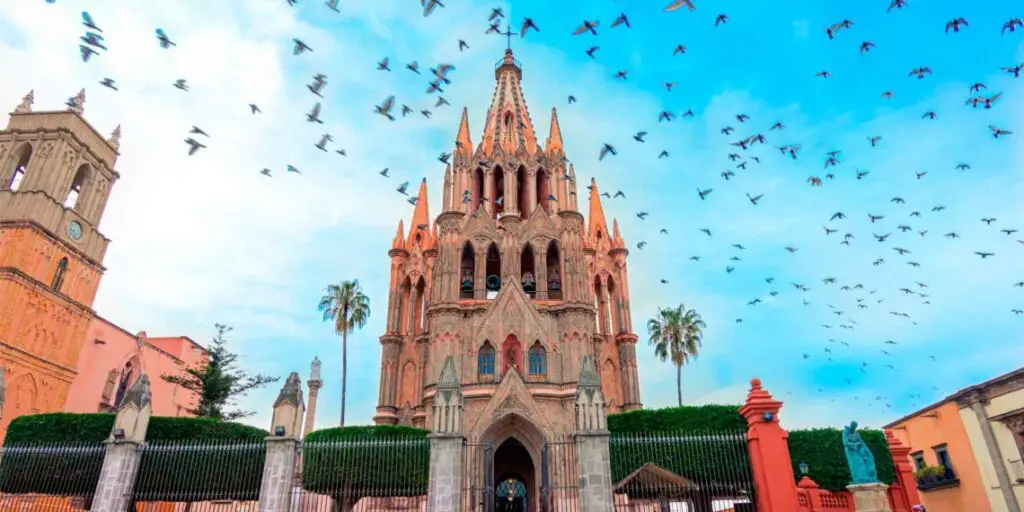 If you are looking for some nature and adventure, you can visit El Charco del Ingenio, a botanical garden and nature reserve that covers 88 hectares of land. You can hike along the trails, admire the cacti and other native plants, observe the wildlife, and enjoy the views of the canyon and the reservoir. You can also visit the conservatory, the nursery, and the historical sites within the reserve. El Charco del Ingenio is open every day from 9 a.m. to 5 p.m., and the entrance fee is 50 pesos per person.
San Miguel de Allende is also a great destination for foodies, as it offers a variety of cuisines and dishes to suit every taste. You can sample traditional Mexican food, such as tacos, mole, enchiladas, pozole, and more, or try some international options, such as Italian, French, Thai, or Japanese. You can also join a food tour or a cooking class to learn more about the local gastronomy and culture. Some of the popular food tours in San Miguel de Allende are the Taste of San Miguel Food Tour, Tacos and Tequila Tour, and Night Food Tour.
With so much to see and do in San Miguel de Allende in December 2023, you will surely have an unforgettable experience in this magical town. Don't forget to book your accommodation in advance, as this is a busy season for tourism. You can find hotels, hostels, Airbnb rentals, or bed and breakfasts to suit your budget and preferences. Whether you are looking for romance, culture, adventure, or relaxation, San Miguel de Allende has something for everyone.
Source: SECTUR