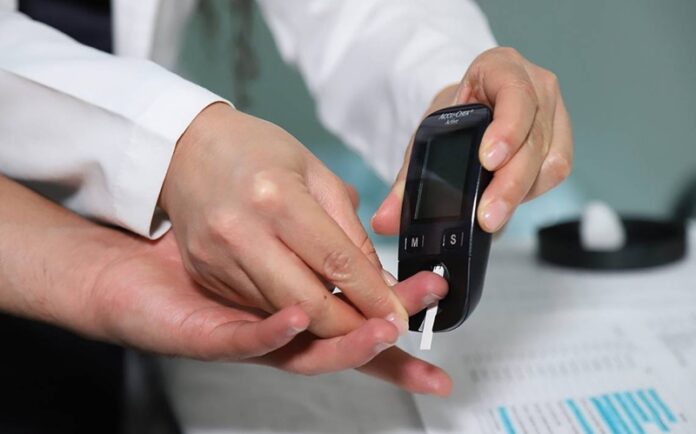 The disease mostly affects strata with lower socioeconomic levels; According to a study published in The Lancet, by 2050 there could be more than 1.3 billion people diagnosed with this disease.
Diabetes affects 531 million people in the world, according to data from the International Diabetes Federation (IDF), and it is estimated that in 2030 the number will increase to 643 million, and by 2050 The number of those diagnosed could reach 1.3 billion, according to a series of studies carried out by The Lancet magazine.
Sergio Alberto Mendoza Álvarez, an academic from the Division of Graduate Studies of the UNAM Faculty of Medicine, highlighted that the increase in this condition in the world is notable. According to the IDF, it is projected that in 2045 there would be 783 million people with this disease; "In North America, it is expected that we would go from 51 to 63 million cases."
According to the university student, it is necessary to deal with the diabetes pandemic, particularly in Mexico, since here it is the second cause of death, and although the first is cardiovascular accidents, "many times these are a consequence of that condition and obesity. Therefore, we are concerned with knowing which statistics can lead us to have a better understanding of this disease and greater awareness of preventive and therapeutic measures."
In our country, according to the National Health and Nutrition Survey (Ensanut) 2022, 18.3% of the population (14.6 million) has diabetes. In 2018, the prevalence was 16.8%, so in four years the increase was 1.5%. Regarding prediabetes, the prevalence is 22% nationwide.
The Ensanut 2022 Survey indicates that the prevalence of diagnosed and undiagnosed diabetes and prediabetes was higher at older ages and at lower educational levels. Regarding prediabetes, which is when blood sugar levels are above the norm, but not enough to diagnose the disease, it was recorded that in the low socioeconomic level, it was 24.5%, while in the middle it was 23.7%. % and at the top of 18.6%. The prevalence was 33.8% among those with only primary school, 21.4% for secondary school, 14.8% at the high school level, and 14.3% for people with a bachelor's degree or postgraduate degree.
In diagnosed diabetes, according to socioeconomic level, it was 8.7% in low, 13.4 in medium, and 14.8 in high. According to the educational level, it was 17.4 in primary school, 12.9 in secondary school, 9.6 in high school, and 8.6 in undergraduate or graduate. Undiagnosed diabetes was recorded at 6.3 in low socioeconomic level, 6.0 in medium, and 5.2 in high socioeconomic level. In terms of education, it was 7.9 in primary school, 5.1 in secondary school, 4.5 in high school, and 5.1 in bachelor's degree or more.
According to the IDF, three out of four adults with diabetes live in poor or developing countries. Regarding this trend, Mendoza comments: "It has definitely been very consistent over many decades, it is believed that the same low socioeconomic stratum is also related to a low cultural or sociocultural level; As a consequence, patients have both less understanding and awareness and adherence to a nutritional or therapeutic approach, because the person who lives in low socioeconomic conditions will sometimes eat what they can, not what they should.
The above, he adds, "is not a justification for a low-income person to eat inappropriately, but rather that they need close information to acquire a hygienic dietary habit that favors them. It is also true that if adherence to treatment is reduced, it will translate into less control. Unfortunately, more than 60% of the population does not have adequate levels of glucose, that is, glycated hemoglobin."
Source: UNAM Gazzete