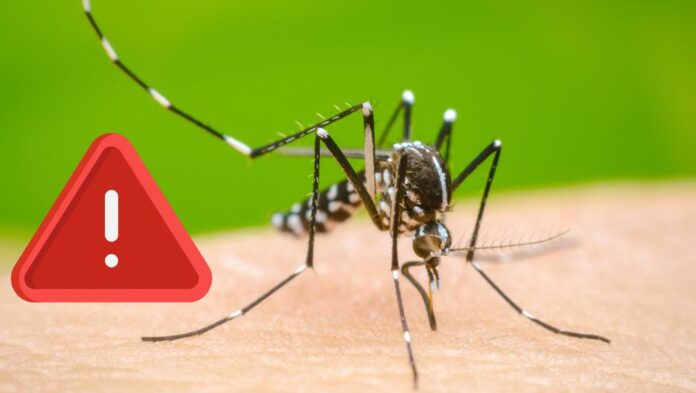 In the state of Guanajuato, 441 cases of dengue have been registered, reported the director of Public Health in Guanajuato.
In Guanajuato, of the 441 cases of dengue that have been registered, 22 percent present signs of alarm or severe dengue due to having contact with another serotype of this virus, of which, two minors are in this situation; This was stated in an interview by Dr. Pablo Sánchez Gastelum, director of Public Health in Guanajuato.
The director maintained that of the total number of patients, five children under ten years of age who are carriers of the virus have been detected in the municipalities of Acámbaro, León and Irapuato, these last two municipalities concentrate one patient each respectively in serious health condition, while three minors are stable.
"Of the total number of cases that we have, for example, 22 percent in the state of Guanajuato have had Dengue with warning signs or severe dengue, what does this mean, that they have already had previous contact or zero type different from those who are currently circulating; right now we have several cases under study, of the 442 we have identified 5 children under 10 years of age, so we are following up on them because we know that all age groups become complicated, we have from Irapuato, León and of Acambaro," he said.
Dengue is a disease caused by a virus and is transmitted to people by the bite of the mosquito that carries the disease, which occurs not only in the rainy season, but due to climate change this year it has persisted for more seasons. So much so that at the national level 44 percent of patients with the virus have warning signs.
"15 or 20 years ago the dengue program was only in the rainy season between March and July and normally we no longer had dengue, the seasons were very marked, but now unfortunately it has favored the mosquito, even 30 years ago it seemed that it was not feasible that at this point there would be a mosquito, so there is a mosquito and right now we are practically having a different scenario, where in Guanajuato and the secretariat we are working from January to December with the mosquito, we work all year round," commented the Guanajuato Health Director.
The state official explained that currently the risk areas in the city are all the rooftops and patios, however, he added that it has been reflected that the downtown area can be a focus of dengue reproduction since it has been that way historically, but also the communities that are on the outskirts of the city.
Remember that just last Sunday, November 12, the Mexican Social Security Institute (IMSS) reported that a 6-year-old minor, resident of the municipality of Irapuato, lost his life after contracting the dengue virus.
According to Sánchez Gastelum, the minor was treated days before his death by private doctors, who did not promptly suspect the presence of this disease and when his relatives requested medical attention in the IMSS unit, unfortunately the severity of the condition ended in an fatal outcome.
Source: Milenio