Mexico is a country rich in culture, history, and gastronomy. One of the most cherished aspects of Mexican cuisine is the panadería, or bread shop, where a variety of sweet and savory breads are baked and sold. Panaderías are not only places to buy bread, but also to socialize, enjoy a coffee, and taste the flavors of Mexico.

The history of Mexican bread dates back to the colonial era, when the Spanish introduced wheat and the European way of making bread. However, the Mexicans adapted the recipes and techniques to their own ingredients, preferences, and traditions. For example, they added sugar, spices, fruits, and nuts to create the pan dulce, or sweet bread, that is so popular today. They also created different shapes and names for the breads, inspired by their culture and folklore.

According to the National Chamber of the Bakery Industry (CANAINPA), there are about 750 registered varieties of bread names in Mexico, but the number could be as high as 2,200, considering the regional variations and the creativity of the bakers. Some of the most famous and beloved types of Mexican bread are:

- Concha: A round bread with a crunchy topping that resembles a seashell. It can be white, brown, or pink, and sometimes filled with cream or chocolate.
- Bolillo: A crusty and fluffy white bread, similar to a baguette, but shorter and thicker. It is often used to make tortas, or sandwiches, with different fillings.
- Cuernito: A croissant-like pastry, made with butter and layers of dough. It can be plain, filled with jam, cheese, or ham, or covered with chocolate or sugar.
- Oreja: A thin and crispy pastry, shaped like an ear, hence the name. It is usually sprinkled with sugar or cinnamon.
- Rosca de Reyes: A special bread that is eaten on January 6th, the Epiphany day, to celebrate the arrival of the Three Wise Men. It is a ring-shaped bread, decorated with dried fruits and sugar, and hidden inside are small figurines of baby Jesus. Whoever finds a figurine in their slice has to host a party on February 2nd, the Candlemas day.

These are just some examples of the amazing variety and diversity of Mexican bread, which reflects the history, culture, and identity of the country. Panaderías are not only businesses, but also spaces of community, tradition, and joy. Visiting a panadería is a must for anyone who wants to experience the authentic taste of Mexico.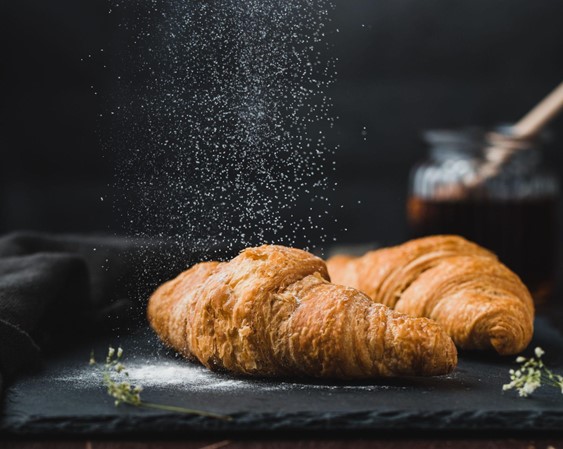 Source: OEM