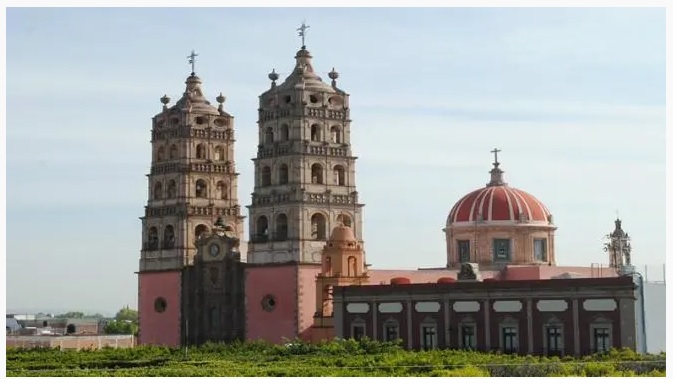 Salvatierra is a region of poems and gold barns. Fertile Magical Town, where the Lerma River transits proudly. Salvatierra, the third colonial city of Guanajuato
The community of Salvatierra is located in the Guatzindeo Valley, an indigenous name that means "site of beautiful vegetation". It was the first community that was elevated to the category of city, in this region of Guanajuato, in the year 1644. Salvatierra is a place that treasures beautiful examples of religious and civil architecture, with abundant bridges, haciendas, convents, and old mansions, which provide a great distinction and traditional atmosphere.
The place arose with a population almost entirely of Spaniards. That was precisely one of the factors that the Viceroy of New Spain took into account, to elevate the ancient community of San Andrés Chochones to the rank of city. Of all the towns in the state of Guanajuato, it was the first to receive such a distinction. In the second part of the 16th century, the Augustinian order was established in Salvatierra and they were precisely in charge of building a splendid convent complex.
About:
This town joined the Pueblos Mágicos program in 2012.
Salvatierra shows great wealth in its constructions, both civil and religious, of which the Temple and Convent of Carmen, the Church of Our Lady of Light and the Batanes Bridge stand out.
In this town you can discover colonial and Porfirian mansions in very good condition that, together with their squares and portals, give life to a calm and welcoming atmosphere.
Attractions:
Constitution Square
Las Capuchinas Temple and Convent
Parish of Our Lady of Light
El Sabinal Eco Park
Temple of San Francisco de Asís
Holidays:
Fiesta del Buen Temporal, on the second Sunday of November, in the Barrio de San Juan, the Lord of Help is venerated to ask for a good harvest.
Feria de Salvatierra, in February, for Candlemas Day, this festival takes place with a gala dance, jaripeo, village theater and bullfight.
Location:
It limits to the north with the municipality of Tarimoro; to the south with Acámbaro and the state of Michoacán; to the west with the municipalities of Yuriria and Santiago Maravatío, and to the northwest with Jaral del Progr​eso.
Source: SECTUR