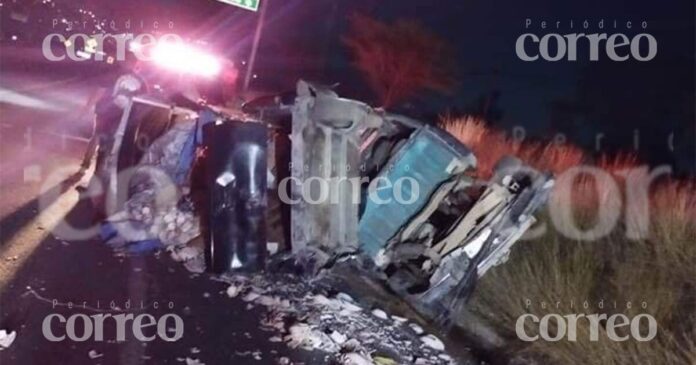 San Miguel de Allende, Guanajuato.- During the early hours of this Saturday, 5 people were injured, including a minor, when two vehicles collided on the San Miguel – Dolores Hidalgo highway in the vicinity of the Ventanas roundabout.
As a result of the accident, one of the units overturned rapidly, so different motorists passing by the place requested the support of emergency units on site to provide care to its crew members.
Therefore, minutes later, medical units and personnel from the Board of Trustees of the San Miguel de Allende Fire Department and the Red Cross arrived at the scene, visualizing a cargo van in which 3 people were immediately treated.
However, minutes before, on board a private vehicle, a minor was urgently transferred to the General Hospital of this municipality for better medical care, where her health status is reported as stable.
Likewise, from the second vehicle involved, a man was treated who had various bruises and lacerations on his body.
It is worth mentioning that personnel from the Fire Department carried out battery disconnection protocols in both vehicles and liquid control, as well as collecting materials on the road.
So far, the mechanics of the events are unknown, so the competent authorities will be in charge of bringing the necessary responsibilities.
Source: Periodico Correo